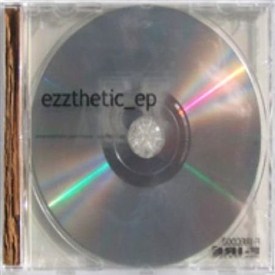 Ezzthetic_EP - Maurizio Ravalico - F-IRECD08 (2005)
buy now

Between 2000 and 2005, Maurizio Ravalico was a member of Ezzthetic, a group of experimental artists based in Italy. During its five-years existence, the collective realized many works of electro-acoustic music in conjunction with theatre, film, poetry and installation art.

Their only commercially available work of music, the Ezzthetic_ep is a 26 minutes tryptic of delicately balanced, yet extremely concrete, sound art, which explores some possibilities of dialogue between percussion instruments and computer generated sounds.


PERSONNEL
| | |
| --- | --- |
| Maurizio Ravalico | percussion, radio, programming |
| Leonardo Gementi | samples, computer, programming |
| Alessandro Corsini | roland MC 505 |
| Pierpaolo Vit | roland SP 808 |
TRACK-LIST
| | | | |
| --- | --- | --- | --- |
| 1 | | nanita | 0.14 |
| 2 | | pacino | 7.22 |
| 3 | | atom 1 | 0.44 |
| 4 | | duetto (part I, II, III) | 7.41 |
| 5 | | atom 2 | 0.43 |
| 6 | | atom 3 | 0.57 |
| 7 | | 3T | 08.23 |
All compositions by L.Gementi and M.Ravalico


www.maurizioravalico.com