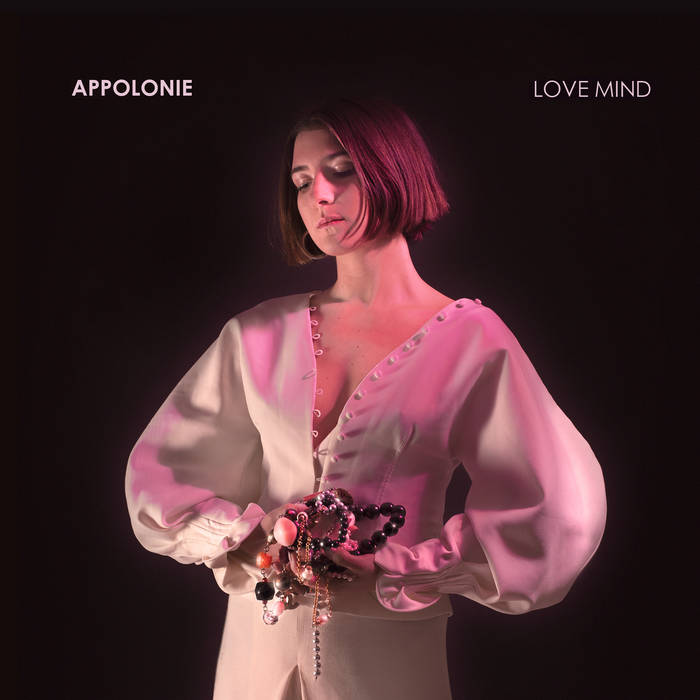 Appolonie - Love Mind- F-IRECD101 (2019)
buy now

Debut EP release from Anglo-French RnB singer-songwriter Appolonie. Featuring expertly crafted songs charting the course of a relationship, she navigates the joy and pain associated with falling in and out of love with warmth, depth and hope.

The music is fresh take on RnB / Neo Soul, with instrumentally daring arrangements, melancholic soundscapes, sumptuous jazz harmonies and effortless mantra-like soulful melodies that inhabit your being into next week.


PERSONNEL
Appolonie
vocals, words/music (all tracks)
Joe Lee
bass (all tracks)
Lyle Barton
keys solo (2)
Todd Oliver
guitar solo (5)
Aviv Cohen
guitar (1 2 4 5)
Greg Sanders
guitar (3)
Barak Schmool
keys, programming, arrangements (all tracks),
alto flute (3)
TRACK-LIST
| | | | |
| --- | --- | --- | --- |
| 1 | | intro | 0.51 |
| 2 | | used | 4.21 |
| 3 | | perfect stranger | 4.35 |
| 4 | | love mind | 2.17 |
| 5 | | want me | 3.47 |

TECHNICAL INFO
| | |
| --- | --- |
| Engineering | Aviv Cohen, Ttom CC, Julius Johansson |
| Production | Barak Schmool, Aviv Cohen |
| Mix & Master | Aviv Cohen |
| Photography | Cinqcentquarante |