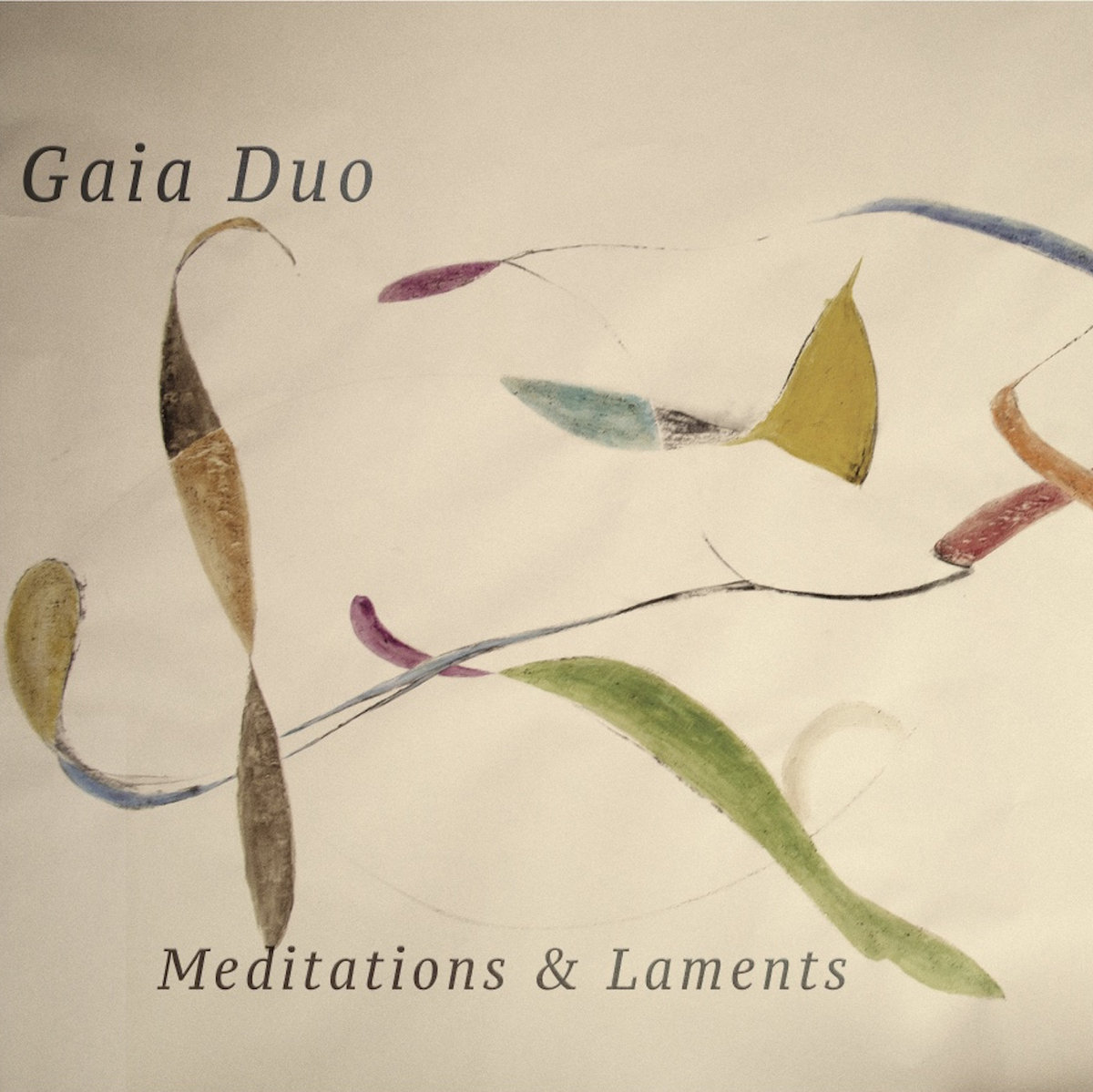 Meditations & Laments - Gaia Duo - F-IRECD102 (2019)
buy now

Meditations & Laments is an album rooted in both folklore and classicism, bringing together music from the Baroque period to the present day, music that is both deeply thoughtful and emotionally visceral. It is the debut album of the Gaia Duo, whose brilliance and intensely personal approach to the material is apparent throughout.
The Gaia Duo is comprised of Flora Curzon on (Sam Lee, Talvin Singh, Tcha Limberger) violin and Piotr Jordan on violin and viola (Dunajska Kapelye, Warsaw National Opera, London Schubert Players). At the core of the album is a Sonata in four movements written for the Gaia Duo by Zachary Gvirtzman, alongside which is repertoire from Mozart, Haydn, Telemann, Bartók and the folk composer Nathaniel Gow. The shared experience of Curzon, Jordan and Gvirtzman performing Eastern and Western European folk repertoire together extensively as Dunajska Kapelye informs the conception of the album - however, here the atmosphere is decidedly meditative, intimate and serene.

PERSONNEL
| | |
| --- | --- |
| Flora Curzon | violin |
| Piotr Jordan | violin, viola |
TRACK-LIST
1

Gow's Lament (Nathaniel Gow)

2

Duo 28 "Sorrow" (B. Bartok)

3

Duo 5 "Slovakian Song" (B. Bartok)

4

Sonata for 2 Violins (Z. Gvirtzman)
- earth

5

- prayer

6

- canon

7

-heavens

8
Adagio in F minoe (J. Haydn)
9
Duo 19 "Fairy Tale" (B. Bartok)
10
Duo 7 "Walachian Song" (B. Bartok)
11
Andante in A minor (G. F. Telemann)
12
Adagio in C major (W. A. Mozart)


THANKS
special thanks to Ewan King, Ed Hiller, Fred Thomas and John-Henry Baker.


TECHNICAL INFO
| | |
| --- | --- |
| Production & Recording | Zac Gvirtzman |
| Mixing & Mastering | Alex Bonney |
| Artwork | Jim Glover |
| Design | Harry Yeatman |

LINKS