New record from saxophonist John Martin out on 10/06/2016 from F-IRE.
'The Hidden Notes offers a window into a unique sound world. It is a celebration of the saxophone and all the beautiful colours that are hidden just beneath the surface.'
John is currently touring the UK for 'The Hidden Notes' - Click here for all dates.

New Record from quintet led by guitarist Vitor Pereira "New World" came out in February 2016 on F-IRE Records.
SISTER MARY AND THE CHOIR BOYS - lullaby of BEDLAM'
Catalogue no: F-IRECD89
Date of Release : 22/01/2016
Fred Thomas formed Sister Mary and the Choir Boys with Emine Pirhasan back in 2006. Having started out as a raucous, whisky-drinking blues band delving deep into the likes of Bessie Smith, Ray Charles and Aretha Franklin, Sister Mary and the Choir Boys gradually evolved into a more contemporary outfit whose second album "Lullaby of Bedlam" features original songs written by all five musicians.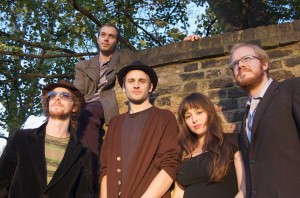 http://fred-thomas.co.uk/sister-mary-the-choir-boys/

FRED THOMAS & PETER THOMAS - 'DUO'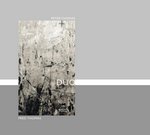 Catalogue no: F-IRECD 91
Date of Release : 04/09/2015
Peter and Fred Thomas, father and son, have finally come together to record a duo album of classical music they love. In celebration of Peter's seventieth birthday, this is a record of their musical bond, nurtured over a lifetime. Their varied program is devised not only to juxtapose composers in flattering ways, but also to suggest links: Webern adored Schubert and orchestrated several of his songs in his youth; Schnittke may well have been thinking of Beethoven's charming Alberti bass-lines when composing his roguishly mocking Suite in the Old Style; Morton Feldman mischievously mused, "for years I said if I could only find a comfortable chair I would rival Mozart"; and Stravinsky wanted to banish the operas of Strauss to "whichever purgatory punishes triumphant banality". This humorously and provokingly assembled collage of music is held together by its huge significance to the performers and by the towering and all-seeing figure of Johann Sebastian Bach.